Social Media Marketing
USING A COMBINATION OF ANY OR ALL SOCIAL MEDIA CHANNELS INCLUDING FACEBOOK, TWITTER, YOUTUBE, LINKEDIN, PINTEREST, INSTAGRAM WE WILL DESIGN AND DELIVER A TAILOR MADE SOCIAL MEDIA STRATEGY BEST SUITED TO YOUR NEEDS.
We take an holistic approach, starting by analysing your target market and then carefully selecting the social media channels best suited to the business needs and delivering strategies to drive ROI on those channels. It's an approach that we've proven to work.
WE OFFER A WIDE RANGE OF PRODUCTION SERVICES, FROM BESPOKE VIRAL CAMPAIGNS TO CORPORATE OR TV COMMERCIAL PRODUCTION.
We understand video from the bottom up and can integrate it seamlessly into your campaign be it a corporate video highlighting your businesses USPs or a viral video for rapid brand awareness.
WITH BASES IN THE UK, THE UAE AND NOW VALENCIA IN SPAIN OUR AGENCY SERVICES A WIDE RANGE OF BLUE CHIP CLIENTS, INCLUDING UK BROADCASTERS THE BBC, C4 AND A LARGE NUMBER OF CORPORATE CLIENTS IN THE UAE INCLUDING VOLVO TRUCKS MIDDLE EAST, INTEL, UD TRUCKS, RIVA MEDIA, UAE ROYALS TENNIS AND AIRBUS
Web
Development
WE HAVE DESIGNED AND BUILT A WIDE RANGE OF WEBSITE'S FOR CLIENTS INCLUDING YOUGOV, SOST, ASTRA ZENECA AND MCBEXTA.
We offer website design and development services of the highest standards whatever your business requirements. Call us today for a no obligation quotation for a cutting edge web presence.
"IRT Media Group delivered fantastic results for us in providing live video streaming and a live Twitter feed in Arabic for a major client of ours on an extremely tight deadline. Their strategy allowed our client to double its audience for its event with the Twittercampaign producing over 1.5 million impressions. We would not hesitate to recommend IRT Media Group for its social media marketing services."
"IRT did a wonderful job enhancing our online offering. Their patience, vision, and insight has been invaluable. Strategically, their counsel has also continued to pay dividends. We are looking to do more work with IRT in the future."
"France Media engaged IRT Media Group to service the social media and video production requirements of a number of our blue chip clients and have consistently delivered world class solutions. Their production values are second to none and we would strongly recommend them to those with enterprise level requirements in the Middle East."
"WMA's experience with IRT Media Group has been superb. In our first three months we saw exponential growth in social network engagement with our target audience. The tailored strategy and content created by IRT was creative and engaging and eventually led to solid leads for our business. WMA will definitely use IRT Media for future projects and initiatives."
"Our total sales increased progressively, which represents a 40% increase. Without the strategy and methodology used by IRT Media Group, we would not be able to achieve our goals. We believe, after 10 years of business operation, IRT Media was a smart choice."
"IRT Media Group delivered spectacular results for us, fast – their social media campaign management of Dubai City Quest was fantastic and fundamental to the event's success. We at EMDI would like to thank you for your hard work and professionalism. It is amazing to know that in two days you managed to convert the number of our fans on our page from 500 to 1000 and helped us reach the right target and accomplish our goal by making this event a huge success. Even on weekends you guys kept pushing because of our dead line."
"IRT Media Group devised a social media campaign for a major Bollywood music event in Dubai, featuring singers Atif Aslam and Mohit Chauhan that quickly activated thousands of fans for us, driving huge levels of engagement and ticket sales. They were responsive to our needs and we'd strongly recommend them to anyone staging major events in the UAE."
IRT has helped Volvo Trucks Middle East build and maintain an extensive audience of fans in the Middle East on our social media channels. Their team's skills and insights have been invaluable.
IRT Media Group have the creativity, in-depth knowledge and attention to detail needed to put together highly-effective digital campaigns across Europe, the UK and the Middle East. Hugely impressed by how well they listen to the customer, making sure the campaign works just as you intended.
Our charity, Dog4life Toscana, had the great opportunity to work with IRT Media Group. In a brief period we were able to create a big support community thanks to the knowledgeable expertise of IRT. Creativity, originality and readiness to help you grow!! Huge help
"IRT Media Group provided marketing consultancy for me on a tactical social media campaign for financial services – their work has proven invaluable in driving leads for us to new customers"
"Market Vision engaged IRT Media Group first for digital strategy consulting for its new e-Journal Spotlight on Sustainable Tourism (SOST) and then for implementing the strategy, developing a brand new interactive website. Ian Tonge's knowledge, expertise and unconditional support during the entire process has been exemplary. It has been a pleasure to work with him. Market Vision will certainly engage IRT Media for future projects, and has no hesitation in recommending them to any company looking for cost-effective digital strategic advice and implementation support."
"IRT Media Group tailored a social media campaign for The Gruffalo Live on Stage theatre event with amazing results! We witnessed lots of engagement with new customers resulting in generated sales and sell out shows. I would definitely recommend IRT and the Marketing solutions they provide and will be utilising their Marketing services on all our future social media campaigns."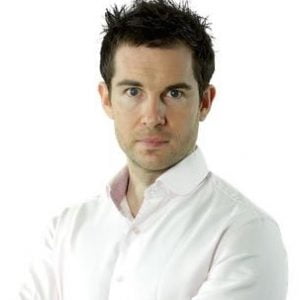 "Ian and the team at IRT Media Group are a top-class agency that attracts the best clients. They are down to earth and understand digital marketing from the bottom up.

If you are after a company to create and deliver a digital marketing campaign that bolsters your brand and delivers customers, look no further. What's more they are super nice people."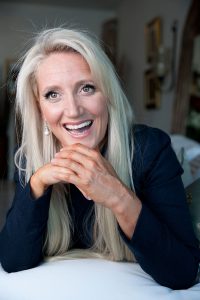 "IRT Media Group has a fantastic range of digital marketing skills and helped my freelance business enormously through developing my company website to providing invaluable support and advice. I would not hesitate in recommending Ian & team for your next digital marketing project."
More Expertise
OUR MARKETING SERVICES AREN'T LIMITED TO THOSE WE'VE LISTED. THROUGH OUR PARTNERS WE CAN MEET ALMOST ANY MARKETING REQUIREMENT YOU MAY HAVE.
DO YOU HAVE A BIG IDEA WE CAN HELP WITH?